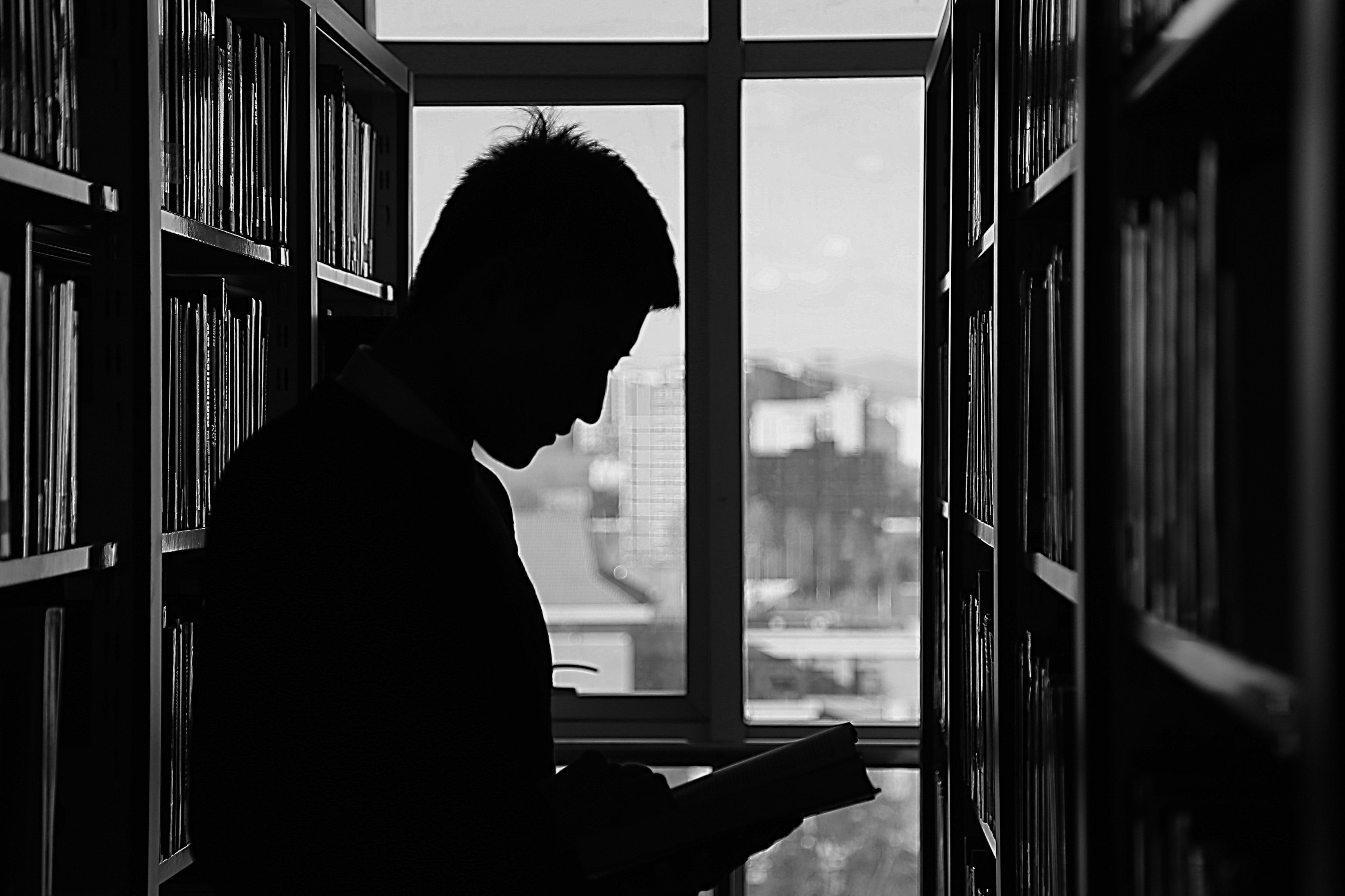 Why is the Bible actually correct?
My name is Elyas, I am 26 years old and I have been living in the Netherlands for 2 years. I was born in Afghanistan in an Islamic family and I grew up as a Muslim. My parents are serious Shi'a Muslims and often went to the mosque. I had a beautiful childhood and spoke a lot to God as a child. Ten years ago I ended up in Norway due to circumstances. I lived my own interpretation of the Koran more and more. I tried to show other people that Islam was not such a bad faith and only read the beautiful stories. I skipped the confrontational stories. A friend said to me: "Or you are no Muslim, or you make up your own Islam."
Four years later, in 2012, I returned to Afghanistan. In Norway I saw beauty in Islam, but in Afghanistan it was different. I saw people who often went to the mosque, but in the meantime beat their wives. I shared my questions about Islam with a moellah (Islamic spiritual), but his answers did not satisfy me. I began to distance myself from Islam, the god of my youth and the god I knew in Norway.
Read about Islam
At first I was so convinced that there had to be a god. If there is so much beauty in a tree or a beautiful flower, it had to be someone's plan. But it was not Allah.
In that period I did not have a job for a while and for the first time I read about Islam via internet. I read an article about a girl from Kabul who was stoned because she had burned a Quran. I started hating Islam and Allah. My search terms on Google were words like: woman, punishment, Sharia. Somewhere in the list of search results I saw in small letters the story of Jesus and the woman who had committed adultery. The words drew me. In Norway I did not dare to touch a Bible, because I had always learned that it was a bad and incorrect book. But now that I no longer believed in it, I could safely read it. I clicked on the link and read the history from John 8, maybe five times in a row:
1 Jesus went unto the mount of Olives. 2 And early in the morning he came again into the temple, and all the people came unto him; and he sat down, and taught them. 3 And the scribes and Pharisees brought unto him a woman taken in adultery; and when they had set her in the midst, 4 They say unto him, Master, this woman was taken in adultery, in the very act. 5 Now Moses in the law commanded us, that such should be stoned: but what sayest thou? 6 This they said, tempting him, that they might have to accuse him. But Jesus stooped down, and with his finger wrote on the ground, as though he heard them not. 7 So when they continued asking him, he lifted up himself, and said unto them, He that is without sin among you, let him first cast a stone at her. 8 And again he stooped down, and wrote on the ground. 9 And they which heard it, being convicted by their own conscience, went out one by one, beginning at the eldest, even unto the last: and Jesus was left alone, and the woman standing in the midst. 10 When Jesus had lifted up himself, and saw none but the woman, he said unto her, Woman, where are those thine accusers? hath no man condemned thee? 11 She said, No man, Lord. And Jesus said unto her, Neither do I condemn thee: go, and sin no more.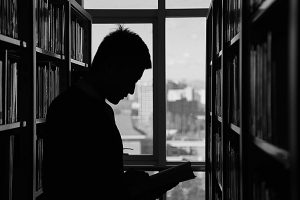 Hope
It was like light in the darkness. I always thought: if Sharia (Islamic law) prescribes something, it is the truth. God is ruthless. But here the woman has done something wrong, and Jesus forgives her! That felt so right to me. It was completely new to me that God can forgive, even if He has the right not to forgive. I got hope.
I began to read further in John. Then Revelation, Matthew and other books in the New Testament. I started to love it. I found a new God and new hope. It was a great good book about God. But I also could not believe that it was true. I do not believe something easy. Yet I kept reading for six months.
There came a moment when I thought: I read the Bible and think it is beautiful, but why is my heart so cold? Why do I think that this belief can not be true, just as I had thought with Islam. I said to myself: "Stop! Why don't you try to talk to Jesus? Open your heart and believe the things you read."
Then everything started to get better. I received answers and it felt like I was eight years old. As I was always talking to God on my way from school to work. Just as I would talk to a person. I liked that so much, that I could talk to God as if it were my friend.
When I believed nothing, I missed that. It was a time when I doubted everything, and it is so difficult to live in doubt.
In the meantime I had spoken with two friends about what I read in the Bible. I told them that the Bible could not be incorrect. A friend asked my questions to the moellah: "Why is the Bible actually incorrect?" The moellah asked how he came up with those questions and the friend mentioned my name. That moellah was afraid that I had become a Christian and everyone wanted to repent with me. He called me angry and wanted to pass it on to the mosque in a larger city. I already had plans to leave Afghanistan, but now I really could not stay anymore. I left for Iran and later continued my journey to the Netherlands.
Friendly
In Afghanistan I had only the Bible, internet videos in which people told about the Bible and the Christian music that I listened to via YouTube. Here in the Netherlands I first met with Christians. It was in a church in Arnhem and the people were so friendly. They did not know me, but treated me as if they knew me from childhood. They asked about my situation and invited me to come and eat. As a Christian you are each other's brother and sister, I could see and feel that. When I moved to Utrecht, friends from the AZC invited me to come to the ICF. I first met Joan and Hamid there. The next Sunday there would be a baptismal service and I told them that I wanted to be baptized right away. They invited me to follow Bible study first. A few months later I was still baptized in the ICF.
What I like so much about the ICF is that it is so international. I do not have to feel any different. I love to sit in the back of the church, and see all those different people in front of me. People from China, Africa, Iran. I am no different, because everyone is different.
When I was in the Netherlands, I had no chance on a residence permit and I was illegal. That was a difficult situation and yet I did not feel that way. Because I was so busy with the Bible. A friend said: "If you really know who Jesus is, and know the deep meaning of being a son of God, then you still have problems but you do not feel like that anymore." If you understand the depth of those words, you are in a good position.
Relax
I have been sad for only a week about my situation. God and the people of the ICF helped me. During that period I was so happy and cheerful that people thought I had received a residence permit. But I had nothing! I was happy with the new relationship with God and nothing could destroy that. During a Bible study in the ICF I specifically asked if people would pray for me if I could get the Holy Spirit. Even before prayer started, I began to cry and thank God because He gave it to me there and then. That was a special moment. So many things have happened since then in relation to God, which I had never experienced before. I have been able to forgive so many people after I was baptized. I am now trying to share what I know of God. The relaxed feeling. That you have and see so many problems in the world, but feel a lot of hope.
I can compare it with something that you want to have and that is a bit further away. A phone for example. You see it lying in the distance and walk in the direction to grab it. Along the way there are obstacles, but you walk in the knowledge that you will eventually get it. So I know that I will eventually be with God.